Dear Rotoman:
With Cam Bedrosian (LAA) being called up from the minors, I have a tough decision to make:  I hold both TJ House (CLE) and John Danks (CHW) on my squad.  I think Bedrosian has a closer in waiting feel about him and LAA looks like they will need one before the season wraps, so one of my starters needs to go.  I see nothing on the projected pitchers list about House in CLE and Danks has been stinking up the joint in CHW.  I need innings and can afford a bad outing or two if I can get 6 IP per start.  Your suggestions on who to keep and who to toss? (12 team AL only 5×5 Roto with regular categories, with the exception of S is S+1/2H).
"A Chair"
Dear Chair: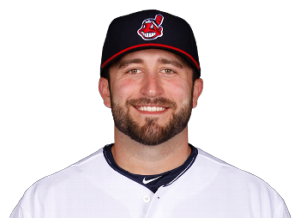 I'm listening to the Luther Vandross version of the Bachrach-David classic (see below). Thanks for putting me in mind of it.
First off, you might be right about Bedrosian, though if the Angels were to move Huston Street it's hard to see the job going to anyone other than Joe Smith first. That makes Bedrosian a real longshot, but since your league values holds he has some potential value.
As for Danks vs. House, I had Danks as a $1 pitcher in the preseason, and House as a $5 pitcher. Not much has changed since then.
House is not a big strikeout guy, but gets lots of grounders. He's been terrible so far, and his velocity is down, but it appears this is more a question of finding a rhythm than health. So, expect him to get back to the decent-enough form he showed last year. Maybe not quite as stellar an ERA, but lots of ground outs and something close to 7 K per 9.
Danks has shown in recent years that as bad as he can be sometimes, he's not an overall disaster. He only strikes out five or six per nine and shouldn't be expected to have an ERA better than 4.25.
So, House is clearly to be preferred, despite his cold start. He's slated to be the Indians starter this coming Tuesday. I can't promise he'll go six innings, and would probably have written different advice if the Talking Heads Burning Down the House was the first song that came to mind.
Sincerely