The Dark Other Side of My Worst Year Yet.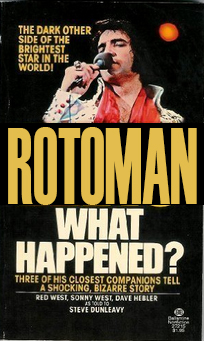 It's recap time, which is a bummer. Unlike Mike Gianella, whose graceful recap of his Tout Wars championship season is delightful and wise, finishing at the back end of the standings can feel existential. As in "why am I all alone here?"
This year was particularly so, because after the auctions in both Tout Wars and the American Dream League, when I checked the projected standings, I was told I would come in last. This didn't bother me, at the time, because I had a high-variance strategy. High variance means if things go badly, my team will be terrible, but also that the ingredients are there for a few things to go well and the team to be very competitive.
In both Tout Wars and the American Dream League the high variance came from trying to put together the Perfect Pitching Staff, as I described in a series of pieces last year. The idea is to spend the least in pitching, the most in hitting, and still have a good shot at putting together a competitive staff.
In short, create a strong foundation with an anchor and a closer, then grab the strongest pitchers you can in the $1 to $5 range to fill in. Then add more pitchers in the reserve rounds. It is out of the ranks of the $1 to $5 and undrafted pitchers that some of the biggest bargains come. It is also out of the attractive pitchers priced in the teens that some of the biggest busts come. Avoid busts, hit on a bargain or two and with a solid ace and a solid closer you have the makings of a very competitive and bargain-priced (overall) pitching staff.
In 2014 this worked reasonably well. In the ADL I finished second, just out of first, while in Tout Wars I finished badly, but that was not because of my pitching, but rather because my high-priced hitters all got hurt. Here's what happened in 2015.
While working through my price lists in March, in preparation for my auctions, I convinced myself that in the past I had too casually blown past my carefully-honed prices. Out of an overpay of a dollar here or a dollar there, I basically ended up overpaying for the guys I liked who someone else liked, too. This could work, of course, but it decreased my chances of finding the real bargains, which are the guys I liked that no one else liked. Based on this observation, and with a desire to do things a little differently, I committed to sticking to my prices. I wouldn't go over them until I really had to.
Note, that my price lists added up to exactly $3120, the amount available to spend. Note also that I gave 70 percent to the hitting side, 30 percent to the pitching in Tout Wars, which has been the split in recent years.
In Tout Wars, which auctioned on March 22nd, Tristan Cockcroft threw out Max Scherzer for $30. I had $31 on my sheet. I wasn't surprised by Tristan's gambit (though I expected it would be Kershaw), but I didn't go the extra dollar because I didn't want to define my team so decisively so immediately. Big mistake.
Next out was Kershaw, nominated by Mike Gianella (who sat next to Tristan so he could throw out the big starter that Tristan didn't). With the bidding at $37, again right below my bid limit, I stopped, with the mistaken belief that I would find a better bargain in the next group,  which included Wainwright, Bumgarner, Strasburg, Greinke and Arrieta.
I look back now and, apart from Wainwright's injury and Strasburg's bad first half, these guys were bargains, and therein lay my mistake. Prices be damned, if I was going to execute my plan I needed one of these guys.
And when I didn't I needed to pivot and do a better job of accumulating other pitchers. The reason to stay away from pitchers priced in the teens is because they can be such big busts, but the odds that some of them will be big earners is better than it is for the cheapies. Here, my inflexibility hurt me.
So too, perhaps, did the fact that Tout teams spent a little more on pitching than usual, spending 31.2 percent.
All the pitchers I was high on in the middling group went for more than my bid prices.  I bid my price and someone went one more and I decided to wait for the next. Until there were none left.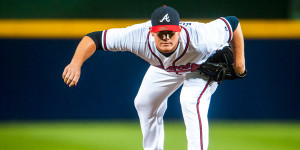 At which point I had the Braves saves (Craig Kimbrel) and the Mets saves (Jenry Mejia and Bobby Parnell) and had to do something. Still, I maintained my pricing discipline to the bitter end, letting all sorts of good cheap pitchers go because I had them for $1 and they went to $2. I ended up with Matt Cain for $9 (my max price for a guy who I thought could bounce back, but who couldn't) and Jose Fernandez for $9 (a fair price for half a season of an ace, only he got hurt again), plus Tsuyoshi Wada and Mike Minor (both also on the DL), and Tom Kohler, my ace.
The good thing, of course, was that I had a killer offense, except, Anthony Rendon went down and Tulowitzki and McCutchen got off to bad starts, and even with a great season from Gerardo Parra and productivity from Wil Venable, I had no excess from which to deal.
And yet, all was not a disaster. At some point over the summer I crawled up to sixth place. I was no threat to fifth place, but I was close to 60 points, and ahead of more teams than I was behind. I had Jose Fernandez, pitching lights out, but because I had been so far behind in ERA and WHIP earlier in the year, I had continued to throw as many terrible two-start pitchers (the only available ones) as I could find, to try and hang in in Wins and Strikeouts.
That made Fernandez  trade bait. In fact, I made a deal to trade him, a deal for two closers, the night in early August he got hurt again. I emailed my trading partner, offering him an out, and he took it. We called off the trade.
After that the slide was inexorable. I tried to stream two-start pitchers and ended up owning almost all of the young Cincinnati starters except the good one. That didn't matter, because I was dead in ERA and WHIP, but soon I was also dead in Wins and Strikeouts. Bad pitching doesn't get many of those.
And Tulo in Toronto was not an offensive force, Ryan Braun (who the radio guys after the auction criticized, but who had a great season) got hurt, yadda yadda yadda. Whatever.
I screwed up the auction royally. I had a high variance strategy that instead of excellent or awful had at it's end points (due to miserable execution) mediocre and miserable. That's the end of the story.