Rotoman:
I am working on a trade for Justin Upton. The other team wants me to give him Devon Travis or DJ LeMahieu as well as someone else. Who should I give him?
"Give Me A Second"
Dear DMAS:
Both LeMahieu and Travis are on fire right now. The Blue Jays second baseman is hitting .356 with three homers (and no steals), while the Rockies second baseman is hitting .444 (!!!) with a homer and a steal. Needless to say, neither is quite as good as they've looked so far.
I feel as if we have a pretty good handle on LeMahieu. He has earned $13 and $14 the past two years, with modest power and stolen base potential. That makes him a solid addition to any team, but not a differencemaker.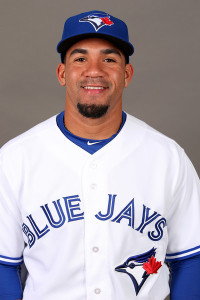 Travis is more interesting. He's posted solid numbers in the minor leagues, but did so as a collegiate player who was a little old for each level. He didn't rocket up through the minors, the way highly-skilled players often do.
He's shown decent plate coverage and strike zone control, and some power, but it isn't clear how that is going to translate to the big leagues over the long run. My projection for him shows him to be similar to LeMahieu, but with more speed.
But he also is more unknowable. He's younger, with more growth potential, and is perhaps a little more athletic. That suggests there is a chance he could get better than anyone (except maybe the Blue Jays) expected.
So, I would put it this way: If you want to play it safe, hold onto LeMahieu. He's got a job, is solid but not exciting. If you want to gamble, hold onto Travis. Maybe the power is for real, the speed will kick in, and he (plus Upton) will make you a winner.
Sincerely,