I received the following in email earlier today. It is a computer generated analysis of the Mock I did for Baseball Prospectus earlier this week. I can't contest the wisdom of the machine, which will someday replace the fantasy experts at CBSsports, at least. I apparently have a terrible team. But its writing is dismal.
I do hope they send out a story after the season, showing how these teams actually did, and how good or bad their analysis actually was.
Draft Recap
By CBSsports Interactive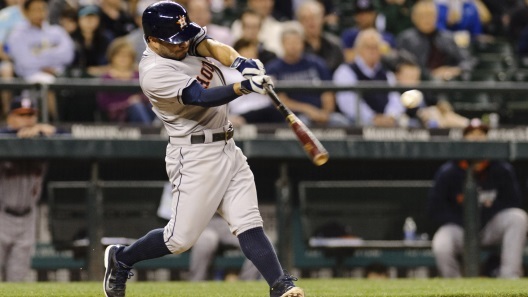 The final victory is still up for grabs, but Brian Walton have taken a good first step, winding up with the top ranked draft. Coach Walton's squad, led by Jose Altuve, are projected to wind up with 120 category points. That's 55 more points than you are projected to come up with. You will have all year to prove us wrong, but for now, you are slated to finish in last place.
Bret Sayre are expected to be better than that overall, and much better on the outfielders front, where they have the best group in the league. Coach Sayre can trot out Andrew McCutchen, Michael Brantley, and George Springer into the starting lineup. Steve, meanwhile, are the worst in the league in that area, with Allen Craig, Melvin Upton, and Drew Stubbs gracing the starting lineup. Coach Moyer won't be able to blame outside factors for that soft spot in the roster either, given that they had the 2nd easiest path through the draft.
Speaking of draft difficulty, you had it pretty rough, as you ended up with less value available to you than all but two other teams. You had to watch as good value picks like David Price, J.D. Martinez, and Dallas Keuchel were snatched right before it was your turn.
Turning to individual picks, we tapped Steve as having made the best pickup with Cliff Lee in the 169th slot. He was projected to be off the board a full 85 picks earlier. On the other hand, Fake Teams made the worst move of the draft. Coach Guilfoyle selected Starlin Castro with the 57th pick, which we pegged as a serious reach.
Your best pickup of the draft was Corey Kluber, who was expected to have been selected in the 25th slot, but who you got with pick #39. However, you mixed in some duds as well, the worst of whom was Daniel Murphy, taken 74 spots ahead of what his average draft position suggests.
Teams

Team

Projected Category Points

Brian Walton

120

Bret Sayre

95

Lawr Michaels

94

Lamentation of Their Women

84

Gardner

82

Team McLeod

79

Steve

77

Matthew Pouliot

75

Tim Heaney

75

Mike Gianella

74

Walter Kuberski

72

Ryan Bloomfield

71

Fake Teams

69

Asches to Asches, Cust to Cust

68

Rotoman's Vertigos

65
Players Drafted

Player

Pick Number

Average Draft Position

Pick Value Rank

9

7

99

22

37

328

39

25

26

52

64

307

69

114

340

82

156

343

99

115

302

112

104

79

129

185

333

142

126

63

159

183

292

172

201

291

189

228

286

202

206

218

219

203

96

232

240

212

249

307

243

262

215

75

279

293

188

292

279

148

309

287

146

322

289

137

339

346

152